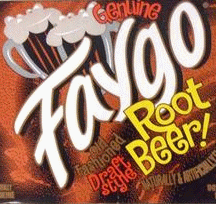 Description:
BinaryOptionsTutor.com
Presents a FREE Binary Options Strategy
FRB Contrarian Binary Options Strategy
OK today I sat down with a fine fizzy beverage known as Faygo Root Beer and decided to share a free binary Options Strategy that I hope will be a simple but effective trading strategy to use when trading 5 -7 minutes long Binary Options. I took an indicator and template that I designed with my brother and had previously shared in the members area of Binary Options Tutor and went to work developing hopefully a simple new use for it. I like this strategy a lot because it incorporates the Aroon indicator to factor in time a little bit and also some envelopes along with Murrey Math lines to factor in price levels in the top window. So hopefully you can use this to find some fast contrarian Binary options to trade around. Remember to practice first in a demo account before going live and remember

Binary options involve risk so never invest money that you can not afford to lose

. Now lets get this party started right!
BOT Aroon Cycles: This is a simple Aroon oscillator that we use to factor time in a cyclical fashion. Essentially I am looking at three phases of this indicator.
BUILD Cycle: The market is starting out in a new trend
STRONG Cycle: The trend is getting very strong now and this is typically where some traders in the opposite direction will get psychologically bothered and find their way to exiting at ABSOLUTELY THE WRONG TIME. This is where you will find the hypothetical climax of a trading cycle. Just like with a movie it is where most of the action is right before the movie starts resolving and wraps up.
TURN Cycle: This is where the strong cycle is over and the market starts to turn in preparation for a new cycle. Our hypothetical movie is wrapping up here and maybe laying some more ground work for a sequal or spin off.
Envelopes: Ok I set some deviations up on these simple envelopes and colored them with the outer most Red for a PUT signal and the outer most Green for a CALL signal. These envelopes are handy for looking back on and seeing if we are in a ranging or trending market.
Murrey Math Lines: Anyone who has read some of the free trading content that we share on our site will know that I love Murrey Math Lines. I want go into great detail on the theory here because that is outside the scope of this simple strategy but essentially they are an alternative to pivot points. They are some predefined price levels in this case based on the previous days price action that cut the market up into 8 levels and add an additional level at the bottom and one at the top as the outermost level ( Top= +1/8 or bottom = 0/8 ). These are just artificial theoretical levels for the day so DON'T take them as gospel.
The FRB 5M contrarian Binary options Strategy Rules:
PUTS:
1. We are looking to see a Strong ( BLUE Aroon in the bottom window )
2. We are looking to see price at or breaking the top RED envelope
3. We are looking to see price at or Breaking through a Murrey Math line at this same time via a GREEN candle.
[CLICK] image to Zoom In/Out
1. We are looking to see a Strong ( RED Aroon in the bottom window )
2. We are looking to see price at or breaking the Bottom GREEN envelope
3. We are looking to see price at or Breaking through a Murrey Math line at this same time via a RED Candle.
[CLICK] image to Zoom In/Out
TIPS:
The longer that string of strong Aroons the better because buyers might be getting exhausted and sellers are getting squeezed ). Also the 4/8 Blue Murrey math line is one of my favorite critical levels because it represents where traders who follow MML theory will believe the market to be either Bullish or Bearish so there will often be good fights at that price level. Lastly as I have stated often the closer you can get to the 5 minute lockout the better IMHO because that just means your capital is at risk for even less time as the predefined exit time winds down in your favor.

NOTE: Make sure to look for the perfect storm when all these signs are in your favor below is a chart where you can notice a put with an X over it that was not on a strong aroon. There was tight PA on the next candle and that is what it looks like when you are not getting in on a climax that evokes the desired and expected behavior from the markets.

[CLICK] image to Zoom In/Out
That is all there is to this strategy and I hope many traders will be able to practice and implement it to produce many nice winning trades on short counter trend binary options. To learn more about our trading style as well as signals and premium content visit us at BinaryOptionsTutor.com. I also want to mention if you find this strategy helpful we do take donations of Faygo Root Beer.

10/15/2013 Updates: New file version 1.50 we added support for filtering so you will only get alerts when the market is near round numbers in hopes of only finding more pivotal points in the market to trade around. We also added a time stamp along with the message alerts so that traders can look back and find past candles easier.
09/30/2013 Updates: New file version 1.45 we added message popups along with the audible alerts. This might help with monitoring multiple pairs for potential setups.

09/27/2013 Updates: New file version 1.40 now has a simple update to alert you to potential setups that you may want to look at closer. Read the text file for more details and useful tips.

08/20/2013 Updates: If you have downloaded the original strategy please update it with the new archive labeled v1_2 because we have made some minor updates to calculating the Murrey lines on the Monday session. Also we are noting some readers having trouble loading the indicator on Oanda MT4 and we recommend using the IBFX.com demo or WindsorDirect Demo accounts as both are tested with our template and indicators. To install the update just extract the files and overwrite any existing files with the new ones.